Get all the best highlights from Future Trends 2018 – the future of teams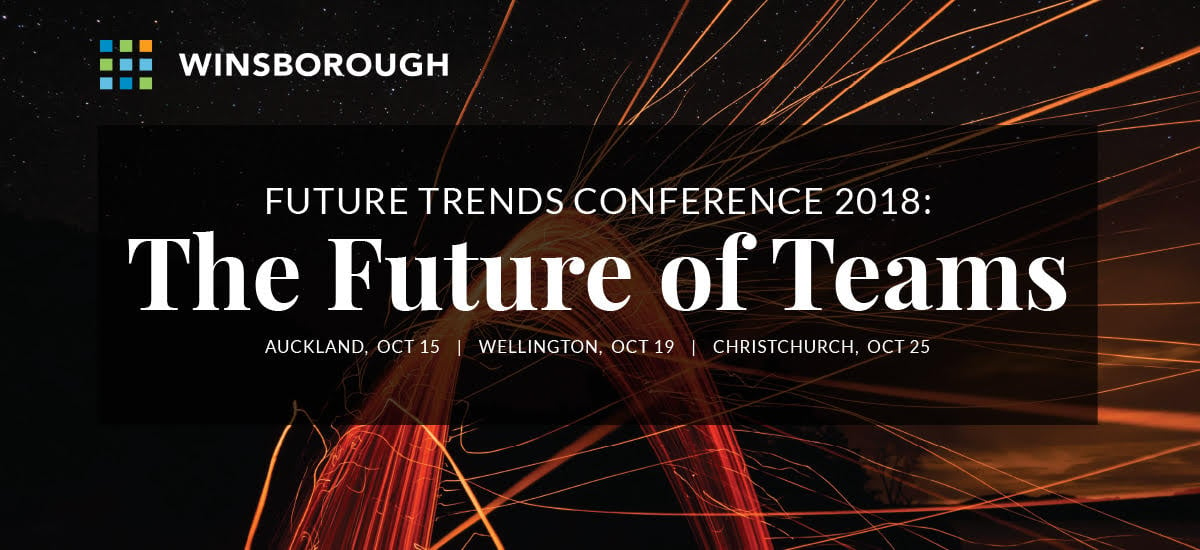 Our Future Trends 2018 Conference was a prime opportunity to learn about how to achieve a high-performing team in a fast paced technological environment. If you didn't get the chance to attend, or would like to revisit the experience, check out our highlight video and downloadable presentation slides below.


Winsborough's CEO Gus McIntosh presents a taster of highlights from the day featuring:
The keynote speech by Gordy Curphy on Creating high-performance teams, in which he discusses the research-backed Rocket Model™ framework for improving team performance,

Dave Winsborough's

presentation on Teams, where he covers the latest methods in psychological profiling, managing talent, and building high-achieving teams, and

Highlights from our two guest speakers, Jodie King, Chief People Officer at Air New Zealand and Jim Bentley, CEO at Hunter Water, sharing their practical experience of working with teams.



Download speaker's presentations and helpful sources below:
Presentations:
Articles: