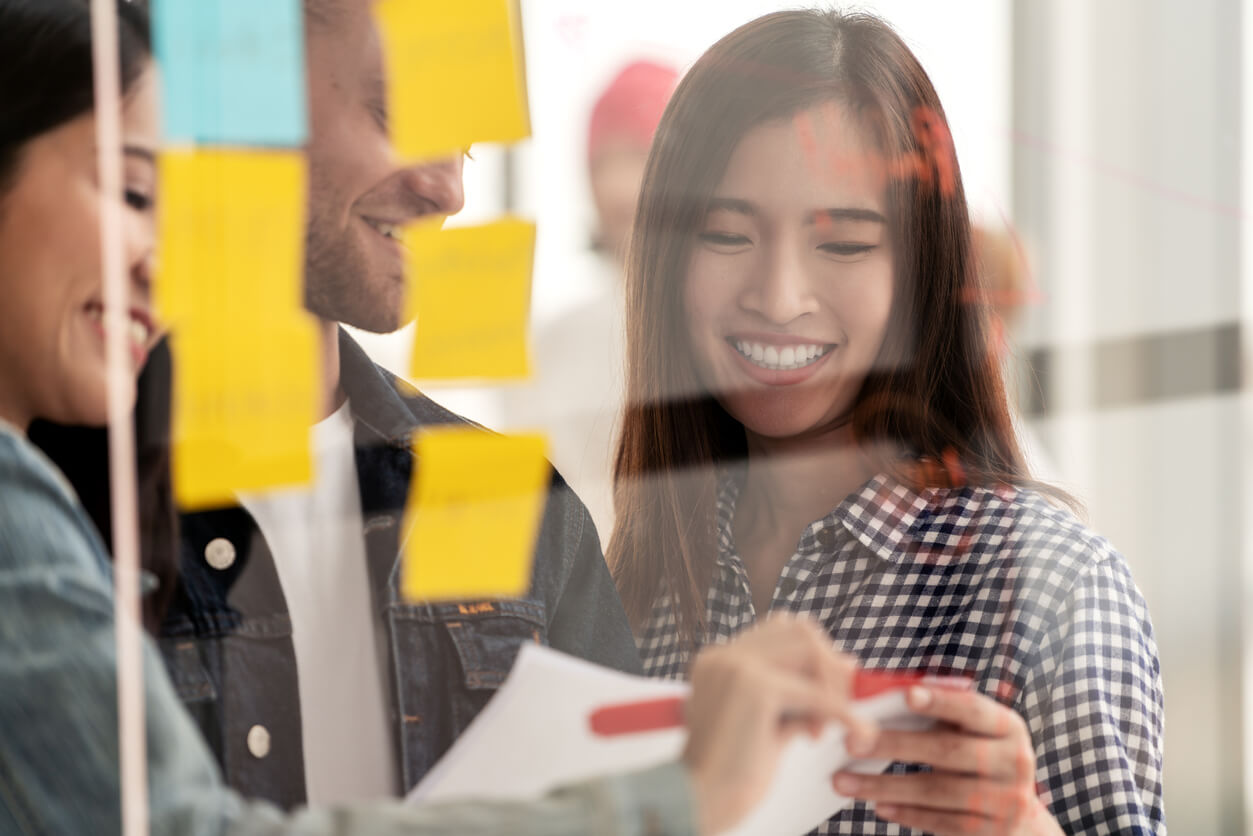 Given how busy CEOs are, you probably wouldn't expect that nurturing the talent in their organisation would be at the top of their to-do list. However, they have a bigger role to play in talent management than you'd think.
The Economist Intelligence Unit white paper, "The CEO's role in talent management", dissected a report that sought to understand how the top executives of 10 countries nurture their leaders of tomorrow.
In this blog, we uncover why it is so important for CEOs and senior executives to dedicate more time to talent management.
HR vs the CEO
Ordinarily, the role of a Human Resources ("HR") team in a company is to manage the talent alone. However, this has become an essential aspect in determining an organisation's future leaders.
CEO's are now increasingly responsible for, and involved in, talent management. HR plays an important supporting role by executing the talent strategy determined by the CEO and the executives of the company.
Tom Wilson, the COO of Allstate Corp,
says, "The most important thing I
have to worry about is people."
This change from HR being solely responsible to a CEO's increased involvement is due mainly to two factors:
1. A shift in focus towards intangible assets such as talent; and
2. An increased board scrutiny in relation to both ethics and performance.
Key features of CEO-led talent management
Although the interviewees in this report came from a variety of backgrounds, there were similar themes and a shared understanding of the importance of talent management. This is because there is a growing recognition that having the right talent helps drive organisational performance.
In a nutshell, good talent management leads to greater productivity and faster revenue growth and many executives fail to have a talent strategy as good as their business planning processes, which is short-sighted. To ensure talent management runs through the entire organisation, many CEO's mentor executives and regard the development of the next generation of leaders as one of the best ways of leaving a strong legacy. Companies that have strong management development and a clear succession process in place tend to have smoother transitions when leaders move on.
However, talent management isn't just about identifying your top performers it covers many more components including:
- Performance evaluations to identify potential;
- Psychological testing and assessment centres to determine capability gaps;
- Training and development programmes;
- Relocation to offices in other regions;
- Project work and job experience.
This is what good talent management looks like. It isn't undertaken in a piecemeal fashion but is comprehensive and part of an overall talent management strategy.
The hands-on CEO
With boards paying more attention to talent, CEO's and COO's are now spending more time having discussions with their board about talent management. This is because talent management should be explicitly linked with the overall strategic planning to deliver top-notch leaders that the company will require in the future to continue to achieve its goals.
"People follow behaviour more than they do strategy, and leadership is about mobilising behavioural change," stated Mr. Hulshoff at Rodamco Europe.
In the executives interviewed in this report, all had personally participated in developing talent and met regularly with other leaders in the company to run weekly leadership classes. During these classes, the executives were asked to respond to the most controversial topics to see how well executives communicated with their employees. This hands-on approach ensured that the leaders of the organisation had a clear view of how their talent strategy was being executed throughout the organisation.
Developing tomorrow's leaders
When determining how to grow future leaders, many executives look to their own development. What they identified as necessary was a varied business background as the best grounding for CEO and COO roles. A diverse background equips corporate leaders with the required arsenal to tackle the diverse challenges and opportunities that come their way. It is no longer only based on theory and numbers, but practice and overall experience that current leaders look at when determining their future leaders.
To summarise, talent management needs to be put at the top of a CEO's agenda and driven and led from the top. With an effective talent management strategy and a succession plan in place, companies can cultivate an environment in which talent flourishes and ensure business success even when current leaders move on.