We're excited to bring you our Future Trends Conference next week with events in both Auckland and Wellington.
Following on from a successful first year in 2016, our conferences will be centered around the theme of talent. We look forward to exploring this theme with guest speakers including Dr Tomas Chamorro-Premuzic, the CEO of Hogan Assessments worldwide.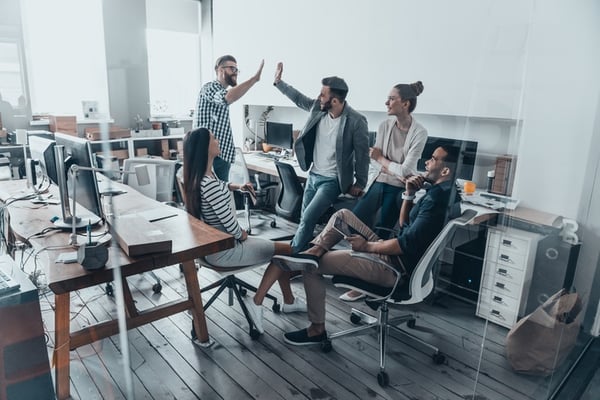 In this blog we're looking at the Winsborough perspective on talent and will see what some of our senior team members have to say on the matter.
Getting the right talent is integral to any organisation says Winsborough's Director of Leadership Development, Helen Horn, who has worked in the area for 20 years so she certainly knows what to look for. She says a number of organisations develop talent at the senior level quite poorly - this is driven by annual cycles and availability rather than a long term sustained approach to leadership and talent development. As a result Winsborough aims to partner with organisations that are looking at a long-term perspective on talent development.
Winsborough CEO Gus McIntosh says talent is about more than just people being good at what they do.
"It's more than just being intellectually capable or being competent in what you do. It's actually about being able to work with others. I've seen extraordinarily capable individuals who no-one's wanted to work with and it's just a crying shame, a real waste of capability."
Here are three questions to ask yourself that will help you make informed selection decisions, develop key talent and take your leaders to the next level.
Can they do the job? Career success depends on more than just the technical skills. Employers are looking for capability and drive to get things done.
Will they like the organisation? Even if they can do the job, will they be engaged in it and fit the organisation? When there's a good match between your values and the business environment, work becomes a pleasure, rather than a chore.
What will get in the way? The strengths that helped to launch a career can become debilitating de-railers when working under pressure or placed in more senior roles. Understanding de-railers puts performance risks on the table and helps to build the self awareness needed to succeed.
Rachael Stott, Director of Strategic Relationships, says the organisations Winsborough works with all have a need for the right people in the right place at the right time. "Talent is not just about a person but how they are teamed up, developed and led," Rachael says.
Our two conferences next week will also feature workshops and presentations from Air New Zealand and New Zealand Post.
To find out more about the event and its agenda click here