We're delighted to announce that our founder, Dave Winsborough, is heading back to New Zealand to promote the release of his new book "Fusion: the psychology of teams".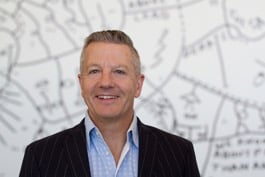 Dave has spent the last two years in New York City operating as Vice President of Innovation at Hogan International, a world leader in personality assessment and leadership development products and services. The role has a global focus on product innovation, data exploration and new technologies, all within the selection and development industry.
In Fusion Dave writes about how to create functional teams and optimise teamwork by examining old research and modern theories - all while drawing from his own experience and insights. The book has had glowing reviews from a range of figures in the leadership and talent sector. Hogan CEO Dr Tomas Chamorro-Premuzic, a guest at our Future Trends conferences in August, describes it as a look at how we get a group of individuals to put aside their selfish agendas to function as a co-ordinated unit and become a high-performing team.
"This book provides a data driven answer to this question,
digesting the science of teams to help every business leader
become a true team expert and make an impact."
Dave's role at Hogan has seen him lead HoganX, an exploration into the future of personality Assessments. This is all about developing new tools based on new ways of providing data and inputs.
His New Zealand presentations are sure to give us a mix of hard and soft skills as well as an appreciation for the dynamics of groups, teams and psychology.
It's great to have Dave back with us during November sharing insights and ideas on team building and how we can improve the ways we communicate and connect within teams.
Find out more about the event.