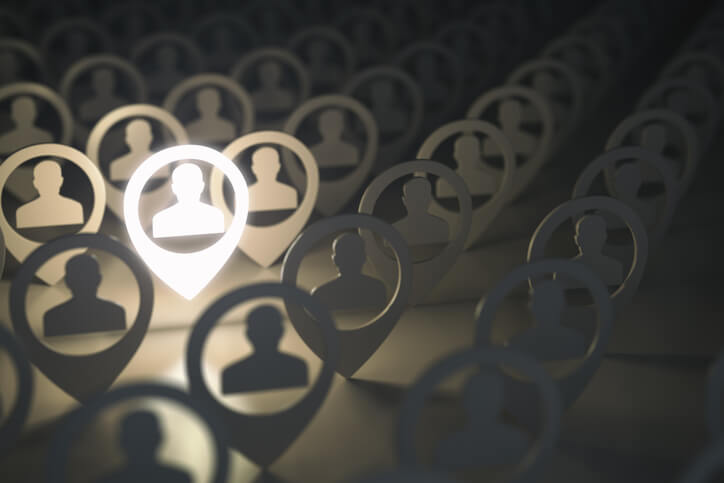 Society is strung along for a ride on technology's fast track. It affects everything we do, and especially how businesses are run. With all the dizzying advances and trends come complex changes in the way we evaluate and hire employees. To make better hiring decisions and choose best-fit talent, HR managers and recruiters have, for some time now, turned to a tool that unites so many of us and puts our personas on display: social media.
We can garner some useful personality insights from the likes of Facebook, LinkedIn, and Twitter profiles. But we must be cautious. Social media is not yet fully vetted as a reliable assessment and selection tool, and several issues remain. I will discuss the topic and some of the red flags in this blog.
If you're looking to sharpen your hiring processes, contact Winsborough, we're here to help. Click here to get in touch.
What does social media tell us about candidates?
Social media turns out to be a vastly-rich field of information about individuals and what makes them unique.
Interestingly enough, studies demonstrate that social profiles reflect users' real-world traits, more than they reflect idealised, self-reported personalities. Apparently, the way people appear to others online strongly correlates with the way people are truly perceived by others.
This correspondence carries over into social media's reflection of 'dark side' personality. Research shows strong correlations between algorithmically-determined personality features on social media and those revealed by valid psychometric tools, such as the Hogan Assessments.
Just as dark side features in a person, like 'overused' extraversion and confidence, can push away peers in real life, the same derailing qualities can come out in social profiles and in online interactions.
Is social media a valid predictor of workplace behaviour?
Or in other words, since social profiles can point to real-world personality, can't we simply use the power of social media to help us make better recruitment decisions?
The responsible answer is, not so fast.
A handful of studies do show strong correlations between Facebook-based personality ratings and speculative job performance measures. Because social profiles can reveal personality, it's possible they might also be useful for recruitment, but practice has outpaced research in this area. More evidence is needed.
Machine-learning algorithms draw on more behavioural signals than human brains can, and thus can predict somebody's personality better than peers or even family. But we should consider social media's business model — collecting behavioural data to share with advertisers, not to predict a user's performance in other areas of life.
Given only that, we can't yet fully justify the use of algorithms to forecast success in the workplace. Better-focussed studies on the subject will tell us more.
Why should social media be treated cautiously?
If we use social sites for talent assessment and selection, as things are now, we come face-to-face with issues of standardisation, reliability, bias, and privacy.
Standardisation is an issue because different social media sites collect different types of user data: photos, videos, comments, 'likes' and 'shares'. A personality assessment model used on Instagram may fall apart when applied to LinkedIn.
Questions of reliability enter the picture with the dynamic nature of social profiles. Users can change their usage patterns, behaviours, and indicated interests at any time. You will probably not score the same on a social media-based personality scale this year as you did last year.
Bias presents a number of problems. Recruiters could identify desired personality traits only to find results that favour certain groups, or they could leave out groups who tend not to use particular sites. Reducing human bias calls for specialised training which is often hard to source.
Finally, privacy is a powder keg in the online consumer tech sphere. Research shows that employees both expect to be 'profiled' via social media and are uncomfortable with the perceived privacy invasions. Employers should understand the potential for breaches of trust in this area, and the ongoing employee sentiment that may follow.
In conclusion, when using social media in the recruitment process, employers should proceed with caution. Many companies are doing it already and will defend the approach. But until more peer-reviewed studies show social media to be reliable for choosing the right employees, and teach us best practices for making predictive assessments, it's best to stick with time-honoured, proven tools.
Are you interested in research-backed and highly-effective resources for selection and recruitment?