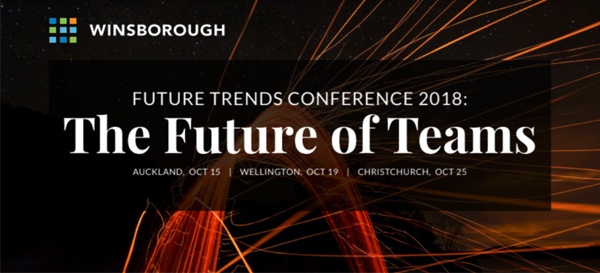 Time is scarce in business, and you might be feeling the pressure to ensure the excellence of your team now. And being too close to the situation is no help — sometimes, outside insight is needed to boost your team recruitment and leadership-building efforts.
The perfect opportunity for breakthrough is on the horizon.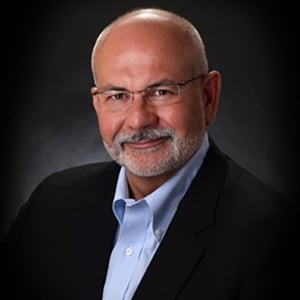 Winsborough welcomes you to our third annual Future Trends 2018, a series of conferences that will take place in Auckland, Wellington, and Christchurch in October. There, you'll learn of the latest science-backed ideas and innovations in team performance and leadership enhancement in a high tech, fast-moving global business landscape.
We're delighted to present our keynote speaker for this year, Dr Gordy Curphy. As an international expert in leadership and senior teams, Gordy is a seasoned visionary in the field, as well as an author, researcher and consultant. He has lent his expertise to thousands of groups and created business methodologies that have transformed firms around the world.
Gordy Curphy's achievements and background as an innovator
Over the past 30 years, Gordy's vast client base has included senior executives, job candidates, specialised teams and entire firms. He has shown leaders how to select the right talent and upgrade their own performance. And he has helped organisations maximise their development efforts and realign for the best possible results.
Gordy attended the United States Air Force Academy and obtained a doctorate degree in Industrial and Organisational Psychology from the University of Minnesota. During his varied service in the US Air Force, he cemented his abilities as an expert on leadership.
He is the author of 19 books, and has written and contributed to numerous white papers and journal articles. He's globally recognised as an authority on building stronger businesses, and lifting leaders and teams to their highest potential.
Gordy's recent work: 'The Rocket Model'
Gordy, alongside fellow expert organisational psychologist Bob Hogan, has created a research-based framework for building teams, called The Rocket Model.
The Rocket Model lays out essential questions, step by step, that a team must answer in order to agree on purpose, bounce back from conflict and ultimately achieve their goals. The questions surround the following key elements of great team performance, in order: Context, mission, talent, norms, buy-in, resources, morale, and results.
By defining each of those items, in terms of the team's unique makeup and specific needs, everyone can propel forward and excel on a daily basis.
Gordy and Bob Hogan wrote the book 'The Rocket Model: Practical advice for building high performing teams'. The book provides real-world group exercises that tap into the eight key principles of The Rocket Model, while exploring deeper insights, case studies, and strategies for avoiding common pitfalls and sharpening team performance.
Gordy's upcoming keynote at Future Trends 2018
Gordy, as our keynote speaker at Future Trends, will deliver his presentation on an always-relevant topic: Creating high performing teams.
It's one thing for a team to have a general sense of what to achieve, and a vague timeframe for getting the work done. But it's quite another for a team to rebound from internal and external pressures, pull everyone together in alignment and focus, and drive towards meaningful results the whole organisation will benefit from.
That second kind of team is the one Gordy will teach us all how to form and foster. He will bring his decades of hands-on experience to bear in what will be a very valuable seminar.
The keynote presentation will be followed by a table workshop session, where you'll get even more practical ideas for putting Gordy's proven insights into practice with your team.
Attend Future Trends 2018 to learn about principles that can turn around your team for good. With Gordy and our other esteemed guests leading the way, we're confident you'll come away with knowledge that can revitalise your teams and, as a result, your whole organisation.