Gus McIntosh, Winsborough's CEO, was recently invited to speak at the inaugural Hogan User's Conference held in Mumbai, India which was hosted by ThreeFish Consulting.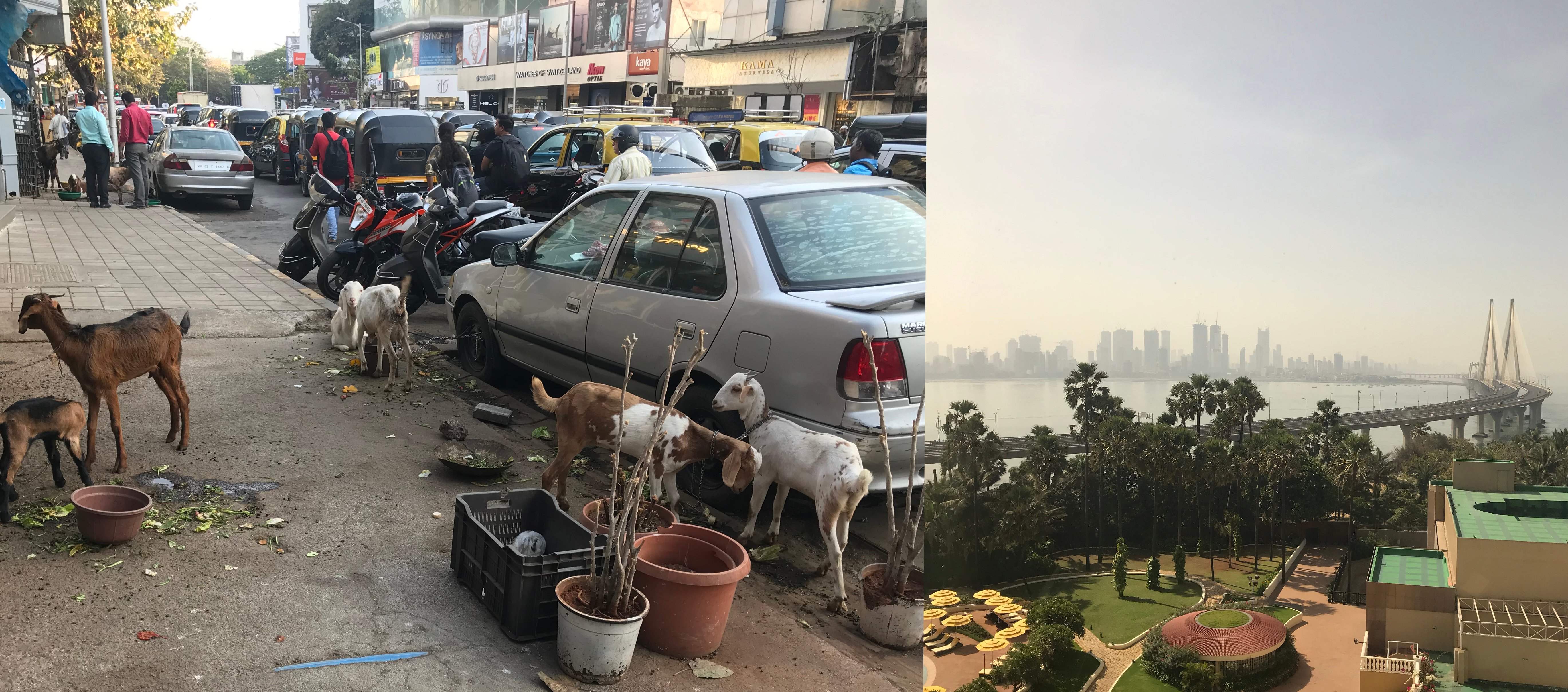 Gus joined a panel of leadership experts to discuss the topic: "Developing top teams: psychology of team development". Below he shares his thoughts and feedback from his trip:
What were your first impressions of India?
This wasn't my first trip to India, I worked in Chennai for a couple of years in the early 2000s so I'm familiar with the contrasts. There are 1.3b people in India and three times more people in Mumbai (12m people) than the whole of New Zealand – so, scale would be the first!
When you jump in a Mumbai rickshaw, life is in your face, sounds, smells, noise, yelling, crashing (yup, that happened!)...but when you ride in a chauffeured car (common practice for business) you're in a private bubble cut off from the life outside. Traveling in a rickshaw is chaotic, but it's real, it's not trying to separate you from the life going on around you. I so much more enjoyed the rickshaw rides, it felt like I was there and part of it, being driven in a chauffeured car felt like I was outside looking in.
What were the highlights of the conference for you?
Bob Hogan's keynote presentation on charismatic vs. humble leaders seemed to really strike a chord with people (probably because we all hate assholes, especially when they're in charge!). This echoes the Hogan narrative recently about emergence vs. effectiveness. The former are easier to find, but the latter are better at doing the leadership job!
It was a really welcoming crowd, I felt right at home, everyone was really warm.
In India people don't say please or thank-you, they're very respectful but those words aren't really a common part of their vocabulary. I was told this when I was asking someone the Hindi/Marathi equivalents.
Do you have any observations about the difference between New Zealand and India in your conversation about leadership and teams?
The Indian market is huge and there is massive opportunity for business, but price point and what people are willing to pay is much lower than in Western markets.
Dr Pradnya Parasher, the founder of ThreeFish, says people are keen on developing teams, but are less interested in paying what western markets will for a team assessment.
They seemed more focussed on the leader rather than the team, but that's probably the same as globally though. Team focus will come as familiarity and frequency of conversation increases.
In our teams panel there was a disproportionate amount of time spent talking about trust (i.e. being critical in teams). We probably spent 25% of the whole panel time on that one subject.
What ground did you cover in your panel on "Developing top teams: Psychology of team development"?
Bob said his key take-away from me on panel was that "once trust is broken in a team, you can never get it back"
I also made a point about team building ('bonding') activities like white-water rafting or jumping out of a plane(!) are no substitute for what you need to do to build an effective team (i.e. do that stuff sure, but you also need to choose a team performance model, and be disciplined about following it).
Pradnya asked me three key questions:
Winsborough's work with teams has articulated psychological roles that team members play. These are predicted by their HPI profile. Could you elaborate on these roles for the audience?
Teams are messy (i.e. there are lots of individual relationships; a team of three has three relationships, a team of five has ten, a team of ten has 45 individual relationships. That and context and experiences and styles brings lots of complexity), we have two roles on a team: psychological as well as functional, then we talked about the five team roles. (see also: The Truth About Teams: Personality Matters
You bring a lot of science and measurement to your work with teams. How do you assess "current state" of team and define "where they wish to go"? Share with us the highlights of your team assessment survey:
At Winsborough we have done a lot of research on senior teams over the years which has helped to inform our approach. We use Hogan tools to assess team dynamics and the Rocket Model to assess team performance. Team bonding is not the same as building team effectiveness (i.e. choose a model like the Rocket Model, get clear on roles and what to do differently, practice). I used an example of one of my first teams I coached where after dinner on day 1-of-2 there was a stand-up argument that almost came to blows, someone storming off before dinner - fun times!
In working with top teams, what are some of the ways in which teams get stuck? What helps them get unstuck?
Trust is absolutely critical, individuals within a team need to spend time building relationships with each other. If trust is broken then it is near impossible to get back.
"You can skip jumping out of a plane, team bonding doesn't equal team performance.
Team performance comes from real conversation and hard work,"
– Gus McIntosh
One of the other panellists, Pankaj Bansal (co-founder and CEO of PeopleStrong, HR tech company based India) noted that building a team was hard work. He also said one of his take-aways from the panel conversation was that building trust is key to success, ownership of failure is important but accountability for success is key.
Your overall thoughts feedback on the conference?
India is a rapidly growing market, they have a lot of passion for, and willingness to support, free enterprise.
They have a mature approach to HR, and a clear understanding that people and culture make a difference to business.
Someone asked one of the business leader panellists at one point "What can HR do?" and he said "HR needs to be less defensive, believe you add value and stop trying to look for approval or defend what you do at the top table".
Another panellist said "Do your HR job well sure, but focus on the business not on HR". I thought they were nice observations that apply to HR generally.
In India it seems less about trying to remove the chaos (I think this is a western philosophy that reflects the want to 'control'), and more about trying to organise the chaos (maybe that's the eastern philosophy that reflects comfort with ambiguity).